Want to find the right VoIP service provider that meets your business needs and delivers top-notch VoIP service without any fear of scams or fraud? Then, yes, this blog is definitely for you. Dont settle for less choose the right VoIP service provider and relish its benefits.
As VoIP technology has grown in popularity, many businesses have adopted it and revolutionized business communications. To meet the needs of the emerging trend, the number of VoIP service providers is also increasing hand in hand.
Read the blog until the end to find the right VoIP service provider for your business. To find the right VoIP service provider, you will need to evaluate several providers. Let's get started!
What is VoIP
VoIP(Voice over Internet Protocol) is a phone system that allows you to communicate over the Internet or IP-based network. VoIP technology converts voice signals into digital data packets, allowing transmission over the internet.
VoIP calling does not require additional hardware, heavy setup, or telephone lines and works seamlessly over the Internet with Internet-connected devices like PCs, smartphones, and tablets.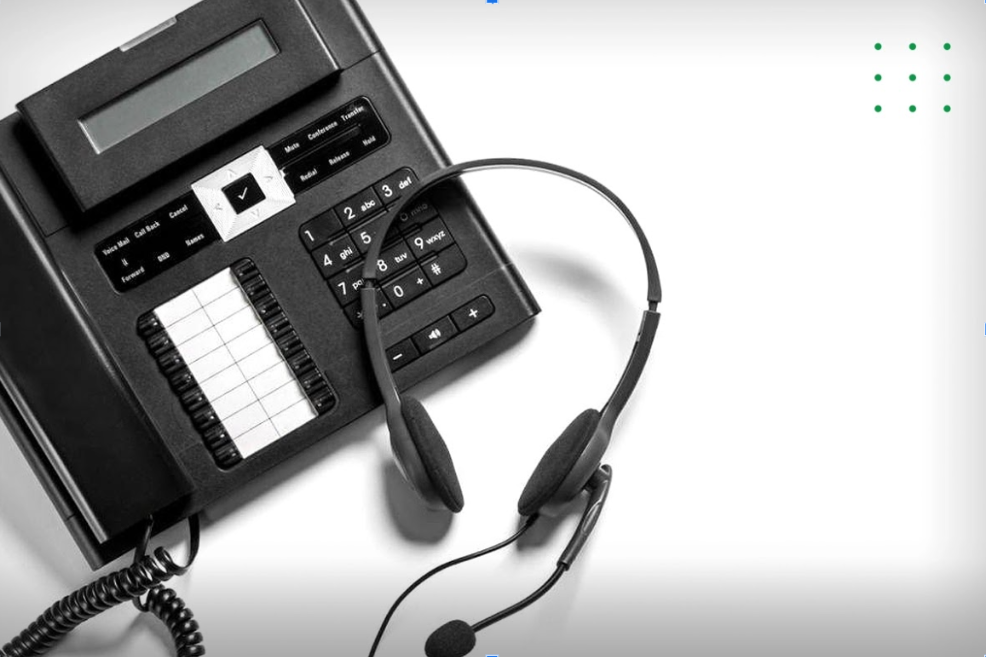 There are thousands of businesses that have switched from outdated telephone systems to VoIP phone systems because of its benefits. VoIP allows businesses to communicate seamlessly over the internet, saving them a lot of money on high setup costs, international calling, and long-distance charges.
Furthermore, some features like call forwarding, remote access, call analytics, Interactive Voice Response(IVR), ACD, and integration with different CRM tools help business enhance their communication, streamline workflow processes, and deliver excellent customer service. So, to keep up with the technology and upgrade your business, communication businesses are shifting toward VoIP technology.
Benefits of VoIP
VoIP offers a wide range of features that improve communication, streamline workflows, and deliver excellent customer service. Some of the features are:
Cost-effective
VoIP provides cost-effective solutions to businesses. It operates over the Internet and doesn't require additional infrastructure to make a call. You only need an Internet connection and an enabled VoIP device to make a high-quality call. Furthermore, VoIP providers offer lower long-distance rates(roaming free) and unlimited calling plans, which reduce communication expenses and save you money.
Advanced Features
The rich and advanced features of VoIP, like call forwarding, auto attendant, text messaging, voicemail, call routing, call waiting, caller ID, video conferencing, and integrations, enhance communication. Plus, additional features like ACD, IVR, call analytics, integration, and remote access help improve communication and collaboration across the channel and create professionalism.
Portability
The portability feature is one of the highlight features of VoIP. With VoIP, business owners can port their telephone numbers without experiencing downtime. The porting process allows businesses to use VoIP without changing their phone numbers, only their telecommunication providers. As a result, businesses can continue operating with the same number without losing customers. Even though the carrier is different, the number remains the same.
Flexibility and Scalability
VoIP numbers do not require any wire connection or are not tied to any physical location. Users can call or connect from anywhere with Internet-enabled and VoIP-enabled devices. Due to its flexibility, you do not have to stick to a specific location for your work. With an internet connection, you can work remotely and manage multiple locations from anywhere. The VoIP phone system is also scalable, allowing you to add or remove phone lines and features as your business grows.
🔔Also read: BEST CRM TOOLS IN 2023: STREAMLINING YOUR BUSINESS OPERATIONS
Importance of choosing the right service provider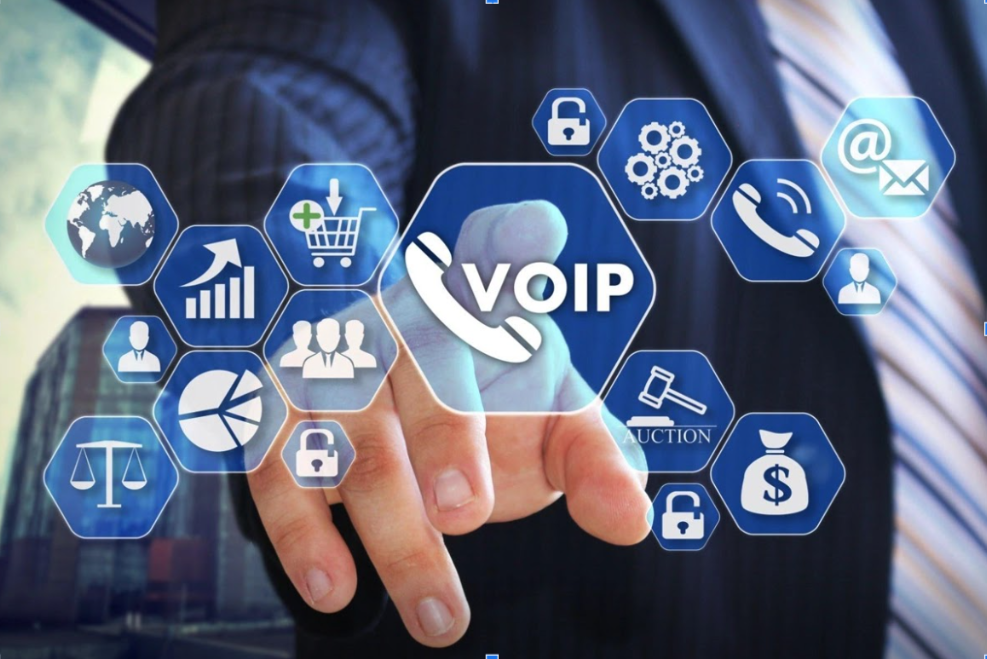 There is an abundance of VoIP service providers in the market, but choosing the right service provider among various options is crucial and brings numerous benefits of VoIP. The following are some of the importance of choosing the right service provider :
Better Service Quality
Some VoIP providers do not deliver the service they promised, but you should choose the right service provider with good quality VoIP service, better call quality stability, and reliability. Plus, selecting a reputable service provider like Dialaxy ensures a higher standard of service quality and provides top-notch call quality, reducing issues like call drops and latency. Moreover, a reliable service provider provides better customer service, technical support, and quick response times, helping resolve any issues quickly and efficiently
Security
Since VoIP calls are transmitted over the IP( internet protocol), There might be a risk of leakage of sensitive or confidential information for businesses when you choose a reliable and trustworthy service provider, they provide you with better security by educating you about the security measures, protecting your data from cyberthreat and eavesdropping. Additionally, choosing the right service provider provides regular security updates to keep your business safe by setting up firewalls and encryption.
Good Customer Support
Many VoIP service providers lag customer support, they are only concerned with selling their services. So, it is essential to choose a service provider that offers reliable customer support when you experience technical difficulties or need any support with your VoIP service. A good service provider will provide prompt and helpful support, reducing frustration and downtime.
Scalability
Choosing the right VoIP service provider allows scalability options for your business as it grows. Choosing the right provider will allow you to expand or adjust your services according to your changing needs Moreover, a good provider offering scalability options can help you save time and money. Having scalability options allows your business to keep up with industry trends and remain competitive for the long term.
Reliability and Uptime:
Choosing the right service provider provides a high level of uptime and reliability. It helps to minimize frequent downtime disturbance in business operations, downtime and reduces the frustration of the users. Plus, they provide you with better technical support and advice to protect against data breaches and cyber threats.
Considerations for Choosing a VoIP Provider
We've compiled a list of some of the best tips to help you pick the best VoIP provider.
Identify your needs: Choose the type of number you need. Different types of business numbers are available, such as local, mobile, vanity, and toll-free. Make sure you check the features you need and select the number according to what you need for your business.
Evaluate features and prices: Compare pricing plans of different VoIP service providers and decide which features are important to you and whether they are worth the cost or not. Try to choose the provider that provides all the features your business requires without compromising quality.
Check out customer reviews and feedback: Look out for customer reviews and feedback from existing customers. This can give you valuable insights into the pros and cons of different providers and help you make an informed decision and a clearer picture.
Ask for a Demo: Try out a free trial or demo of the product to learn more about it and get a feel for how it works. Users can preview the features and services of the service before committing to it.
Check compatibility: To avoid compatibility after the purchase, be sure to check if the provider's platform is available on your or your agents' devices before you make the purchase.
24/7 Customer Service: There is no denying that technical errors and glitches can occur at any time, so ensure that customer service is available 24/7 and dependable at all times.
Top VoIP Service Providers
The following is a list of the top virtual phone service providers that are suitable for your business.
Dialaxy
Dialaxy is one of the top VoIP service providers for businesses, with seamless integration of over 50 business apps. Dialaxy also offers features such as Interactive Voice Response (IVR), Agent Groups, robust security measures, and WiFi calling, which are crucial to meet the needs of businesses. In addition to innovative features, it offers value-for-money subscription plans with unlimited calls, messages, and apps for every device.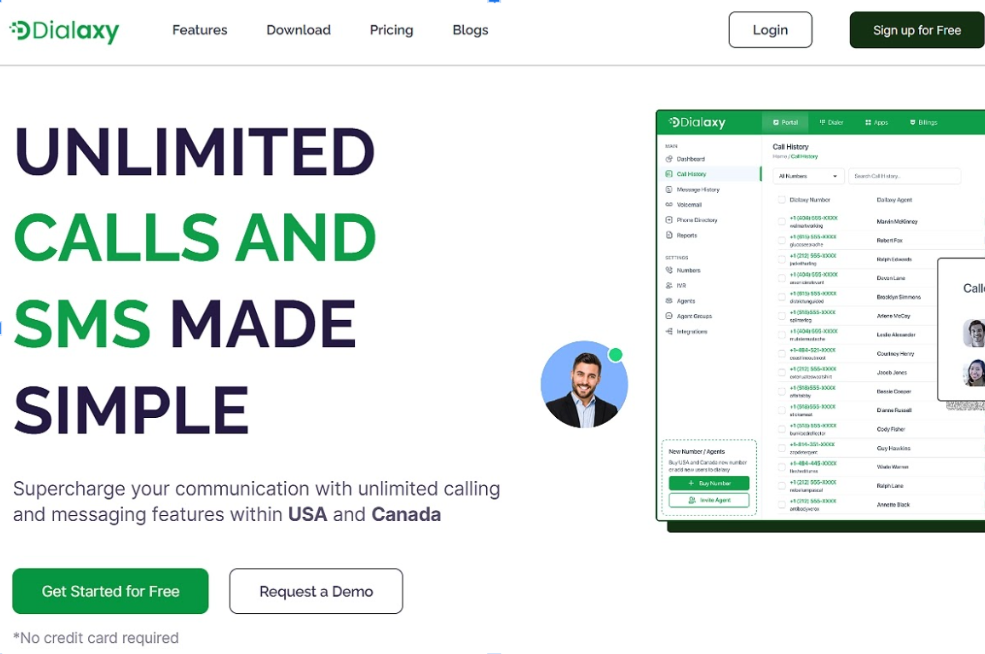 Hence, Dialaxy, a customer-focused company, is a go-to option that can empower businesses and meet their communication needs.
KrispCall
With a wide coverage in over 100 countries and serving thousands of businesses worldwide, KrispCall is one of the top VoIP service providers meeting the communication needs of many businesses worldwide. It offers features like a unified callbox, number sharing, call forwarding & recording, call analytics, and many more useful features that aid businesses in enhancing productivity and collaboration, delivering excellent customer support, having a global presence, and gaining a competitive advantage.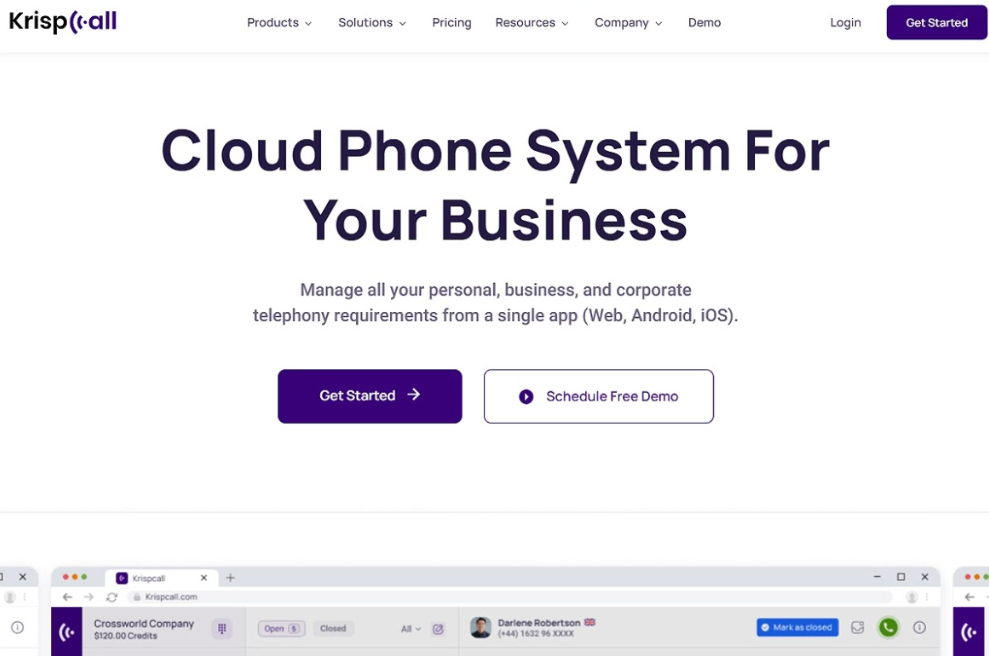 More than that, KrispCall offers an easy-to-use interface, unlimited integration capabilities, and competitive pricing that no other provider can match.
Five9
With 21+ years of experience, Five9 is one of the top service providers today. It provides end-to-end solutions and features like AI and automation, digital engagement, and workplace optimization, as well as flexibility and scalability, allowing customization according to the needs of your business.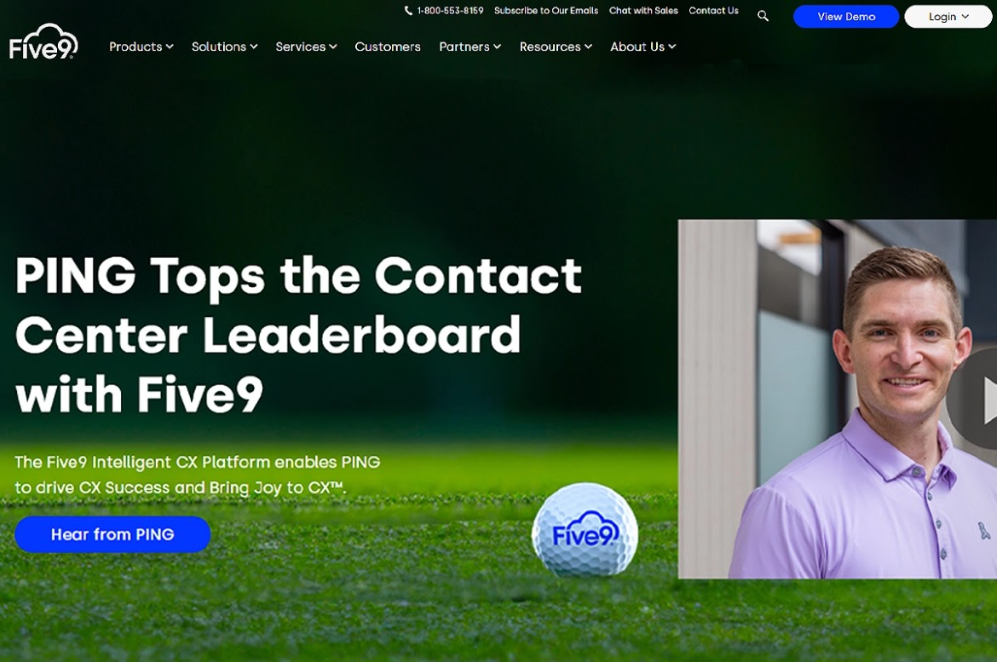 Using Five9, businesses can manage calls, social media, emails and automate processes, helping them increase productivity and achieve their goals.
Vonage

Vonage is one of the best VoIP service providers out there, providing over 40 features, an award-winning mobile app, and a second-to-none reputation among its clients. It offers top-notch features like call analytics and communication APIs, as well as a versatile unified communication platform that boosts business productivity and efficiency
GoogleVoice

Through Google Voice, Google has also entered the telecommunications world. Google Voice offers VoIP numbers with premium features like call forwarding, screening, and recording. If you are looking for a VoIP provider, Google Voice is a convenient and affordable option. Businesses can choose from a wide variety of products that include in-demand features like contact centers, VoIP, and unified communications.
Conclusion
Now, you must be clear about the advantages choosing the right VoIP service provider can bring to your business. Choosing a VoIP service provider that is reliable and trustworthy can be a game-changing solution for today's businesses as it boosts their operations and communications, as well as gives them a competitive edge.
So why settle for low-end service providers? Choose the best VoIP service provider that meets your business needs, relish the advanced features VoIP offers, and connect with customers and employees seamlessly and efficiently.