Introduction to CRM Tools
What Are CRM Tools?
Customer Relationship Management (CRM) tools play an integral role in the ever-evolving landscape of business operations. But what exactly are they? CRM tools are software applications that help businesses manage their relationships and interactions with customers and potential customers. This allows for better customer service, sales management, contact management, and more detailed reporting.
Why Are CRM Tools Essential for Businesses?
CRM (Customer Relationship Management) tools are essential for businesses because they streamline the management of customer interactions, foster long-term relationships, and enhance sales and marketing strategies. By centralizing customer data, these tools provide valuable insights into consumer behavior and preferences, allowing businesses to tailor their offerings and communications effectively. Furthermore, CRM systems improve team collaboration, ensuring consistent and personalized customer experiences, which can lead to increased loyalty and revenue.
How to Choose the Right CRM Tool for Your Business
Understanding Your Business Needs
Choosing the right CRM tool is like buying a new pair of shoes - it must fit your business just right. Are you a small business looking for a simple solution or a large enterprise needing
Please be sure to look at a robust system. What are your primary goals? Better sales management, customer service, or contact management? Knowing your needs is the first step to finding the right CRM tool.
CRM Features to Look For
With so many CRM tools in the market, what should you be looking out for? Please focus on devices offering comprehensive contact management, sales tracking, customer service capabilities, and powerful reporting. Remember to choose intuitive and easy-to-navigate CRM tool integrations! Your CRM tool should be able to work seamlessly with your existing business tools.
The Importance of User-Friendliness
Remember, a tool is only as good as its user. If your team finds the CRM too complicated, they're less likely to use it. So, opt for an intuitive and easy-to-navigate CRM tool, and your team will thank you.
Review of the Best CRM Tools in 2023
Number
Name
CRM Tools Images
Best For
Rating
Pricing
1
BetterMode
All-in-one
community engagement
platform
4.8
From $599
/mo
2
Close
Sales productivity
CRM with communication capabilities
4.7
$49 - $699
/mo
3
Keap
CRM, sales, and
marketing for
small businesses
4.6
159 - $229
/mo
4
HelpScout
Customer service
platform with
shared inbox
4.6
$20 - $65
/mo
5
EngageBay
Marketing, sales,
and service
automation
4.5
Free - $102
/mo
6
OnePageCRM
Streamlined CRM
for sales and contact management
4.5
$12
/mo
7
Freshdesk
Customer support
software with
multi-channel helpdesk
4.5
Free - $79
/mo
8
JoinAssembly
Modern intranet for
team communication
and engagement
4.4
$0-4.5 + custom/mo
9
Capsule CRM
Easy-to-use CRM
for relationship
management
4.4
Free - $18
/mo
10
SalesFlare
Automated CRM
for small
businesses
4.3
$29 - $99
/mo
11
Pipeline CRM
Sales CRM with a
focus on visual
sales process
4.3
$25 - $49
/mo
12
Sociocs
Customer communication
hub for business with texting,
chat, reviews management
4.3
Free - $250
/mo + custom
13
ManyChat
Messenger bot platform
for marketing, sales,
and support
4.1
$40 - $150
/mo
14
Quadient
Customer
communications
management
4.0
Varies
15
Timelines AI
WhatsApp management for businesses with multiple numbers, CRM integration
3.9
$25-$60
/mo

Introduction
Bettermode is an all-in-one community engagement platform designed to streamline customer experience. It aims to help businesses engage their customers more effectively by consolidating various community management tools into a single platform. The service is trusted by over 2,000 companies and offers a range of features from discussion forums and ideation to analytics and integrations with other software.
Main Features
Community Building
Discussion: Facilitates community discussions to engage customers.
Ideation: Allows for brainstorming and idea sharing.
Q&A: Provides a platform for questions and answers.
Help Center: A centralized place for support resources.
Events: Enables event announcements and management.
Customization
Templates: Pre-built and customizable templates for various use-cases.
Visual Customization: Real-time visual customization of community elements.
Moderation and Security
Automated Flagging: Flags posts based on keywords.
Member Reporting: Allows community members to report posts and other members.
Compliance: GDPR & SOC compliant with full data protection.
Analytics and Insights
Comprehensive Analytics: Measures community health and business impact.
Integrations
Single Sign-On (SSO): Supports OAuth, JWT, and custom SSO.
Third-Party Integrations: Hotjar, Intercom, Zapier, Slack, etc.
Pros
User Engagement: Claims to offer 3x better user engagement through discussions and gamification.
Support Efficiency: Promises 50% fewer support tickets by promoting peer-to-peer support.
Improved Metrics: Aims for a +20 increase in NPS & CSAT scores and a 30% increase in organic traffic.
Customizability: Highly customizable, from visual elements to community rules.
Cons
Complexity: The range of features may be overwhelming for small businesses.
Pricing: The cost could be a barrier for startups or smaller organizations.
Pricing
The pricing details are not provided in the overview, so it's unclear how much the service costs or what pricing models are available.
Summary
Bettermode offers a comprehensive solution for businesses looking to improve their community engagement and customer experience. With a wide array of features, from discussion forums to analytics, it provides a one-stop-shop for community management needs. While its extensive features and customization options are a strong point, they could also be a drawback for smaller businesses in terms of complexity and cost. Overall, Bettermode appears to be a robust platform for any business serious about building and maintaining a strong community.

Introduction
Close CRM is an all-in-one customer relationship management platform designed for startups and small to medium-sized businesses. It aims to streamline the sales process, making it easier for teams to close deals faster. The platform is trusted by over 6,500 startups and small businesses.
Main Features
Fast Setup: Import leads and contacts quickly using a CSV import tool or migrate from other CRMs with a 1-click migration tool.
All-in-one Selling: Close CRM integrates with your email and calendar, and it also offers built-in calling, SMS, and Zoom integration.
Automate Outreach: The platform has Workflows and automated follow-up reminders to increase response rates, helping businesses see ROI in just a few weeks.
Pros
Quick and easy setup, allowing you to import data from other CRMs.
Comprehensive feature set that includes email, calling, and SMS.
Strong focus on automation, which can increase efficiency and response rates.
Cons
The website does not provide information on limitations or drawbacks, but generally, all-in-one solutions may not offer specialized features that some businesses might require.
Pricing
The website offers a 14-day free trial but does not provide specific pricing information. For detailed pricing, one would likely need to contact the company directly.
Summary
Close CRM is a robust, all-in-one CRM solution designed to help startups and small businesses grow their revenue quickly. With features like fast setup, comprehensive selling tools, and automation, it aims to streamline the sales process. While it offers a 14-day free trial, specific pricing details are not readily available on the website. Overall, it appears to be a reliable and efficient tool for sales teams looking to close deals faster.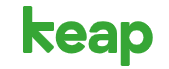 Introduction
Keap is a CRM and marketing automation platform designed to help small businesses manage their customer relationships more effectively. It aims to streamline client communication, automate repetitive tasks, and help businesses grow by centralizing client information and automating marketing efforts.
Main Features
Client Management: Offers a comprehensive view of client information and interactions.
Email Marketing: Features advanced email automation and customizable templates.
Sales Automation: Automates the sales process, including quote and invoice generation.
E-commerce Capabilities: Includes options for online sales and payment processing.
Appointments and Scheduling: Allows clients to book appointments and sync with your calendar.
Pros
All-in-One Solution: Offers a range of functionalities from email marketing to sales automation and e-commerce.
User Experience: Known for its user-friendly interface.
Customization: Offers a high degree of customization for its features.
Integration: Compatible with a range of third-party applications.
Cons
Price: Can be expensive for small businesses.
Complexity: While feature-rich, the platform can be overwhelming for users who don't require all its functionalities.
Customer Support: Some users have reported less-than-stellar customer support experiences.
Pricing
Keap offers several pricing tiers, starting from $79 per month for the basic plan. The pricing goes up based on the number of contacts and the additional features you may need, such as advanced automation and e-commerce capabilities.
Summary
Keap is a versatile CRM and marketing automation platform that offers a wide array of features designed to help small businesses manage their clients and automate their marketing and sales processes. While its pricing and complexity may not suit every business, its robust features and high degree of customization make it a strong option for those looking to invest in a comprehensive CRM solution.

Introduction
Help Scout is a customer service platform designed to make support interactions more personable, efficient, and productive. It provides businesses with a variety of tools for customer support, including help desk features, shared inboxes, and knowledge bases.
Main Features
Shared Inbox: Manage multiple channels like email, chat, and social media through a single, unified inbox.
Help Desk: Offers ticketing and tagging features to organize customer queries effectively.
Knowledge Base: Create and manage a self-service help center for customers to find answers to common questions.
Live Chat & Messages: Allows for real-time communication with customers, as well as automated messaging.
Reports and Analytics: In-depth reporting features for tracking performance metrics.
Pros
Ease of Use: Known for its intuitive and user-friendly interface.
Collaboration: Enables teams to collaborate seamlessly with notes, mentions, and assignment features.
Scalability: Suits businesses of all sizes and can adapt as your business grows.
Integration: Easily integrates with other software tools like Slack, Zapier, and Salesforce.
Cons
Price: Higher pricing for advanced features can be a barrier for small businesses.
Limited Customization: Some users find the customization options to be limited, particularly for complex use-cases.
No Built-In Telephony: Lacks a built-in phone system, requiring third-party integration for call center features.
Pricing
Help Scout offers a range of pricing options, starting from $25 per user per month for the basic plan, which includes the essential help desk features. More advanced plans with added capabilities like automation and reporting are priced higher.
Summary
Help Scout is a robust customer service platform that excels in making customer interactions more organized and efficient. While it may be a bit pricey for small operations and lacks certain customization options, its ease of use, scalability, and extensive features make it a strong choice for businesses aiming to optimize their customer support efforts.

Introduction
EngageBay is an all-in-one marketing, sales, and service automation software. It is designed to be a comprehensive platform that brings CRM, email marketing, and live chat functionalities into a unified interface, making it a go-to solution for small to medium-sized businesses looking to streamline their operations.
Main Features
Unified CRM: Manage customer information, sales pipelines, and tasks all from one place.
Marketing Automation: Execute and track multi-channel campaigns with triggers, sequences, and auto-responders.
Sales Bay: Includes features like deal tracking, proposals, and telephony support.
Customer Support: Offers ticketing, live chat, and a knowledge base to help businesses provide efficient customer service.
Email Marketing: Allows businesses to create, launch, and monitor email campaigns.
Pros
Affordability: Competitive pricing makes it accessible for small to medium-sized businesses.
Comprehensive Features: Offers a wide range of functionalities in marketing, sales, and customer service.
Ease of Use: Known for its user-friendly interface, requiring minimal training to get started.
Integrations: Supports integration with a range of third-party applications, including Gmail, Mailchimp, and Zapier.
Cons
Learning Curve: While generally user-friendly, the sheer number of features can initially be overwhelming.
Performance Glitches: Users have reported occasional bugs and slow load times.
Limited Advanced Features: While it covers the basics well, it may lack some advanced features required by larger enterprises.
Pricing
EngageBay offers a free plan with limited features suitable for small businesses or startups. Paid plans start as low as $8.99 per user per month and can go up depending on the features and support level needed.
Summary
EngageBay stands as a comprehensive, all-in-one platform for CRM, marketing automation, and customer service. It is an excellent option for small to medium-sized businesses looking for an affordable yet robust solution. While it has a few limitations and can face performance issues, its wide range of features and competitive pricing make it a worthwhile investment for growing businesses.

Introduction
OnePageCRM is a streamlined customer relationship management (CRM) solution designed with a focus on simplicity and ease of use. Unlike complex CRM systems, it aims to convert the complexity of sales into a simple to-do list. The primary target audience is small businesses and freelancers looking to manage their sales pipelines effectively without the bulk and confusion often associated with more comprehensive systems.
Main Features
Action-Oriented Workflow: Transforms sales data into actionable tasks.
Contact Management: Easily add, categorize, and track contacts.
Sales Pipeline: Visualize and manage your entire sales process with ease.
Email Integration: Seamless integration with Gmail and other email platforms.
Mobile Accessibility: Fully functional mobile app to manage sales on the go.
Pros
Simplicity: Extremely user-friendly interface that helps in quick onboarding.
Affordability: Cost-effective solution, especially for small businesses.
Focus on Action: Helps to prioritize sales actions, making sure you know the next step with each client.
Effective Task Management: Tasks and activities can be easily added and scheduled, making follow-ups effortless.
Cons
Limited Features: Not as feature-rich as some other CRM solutions.
No Marketing Automation: Lacks the in-built marketing automation capabilities seen in more comprehensive platforms.
Limited Third-party Integrations: Though it supports some integrations, the range is not as extensive as some competitors.
Pricing
OnePageCRM offers a straightforward pricing model with plans starting at $12 per user per month, billed annually. A 21-day free trial is also available for those who wish to try before they buy.
Summary
OnePageCRM is an ideal solution for small businesses and freelancers looking for a simple, action-oriented CRM system. While it may not offer the breadth of features found in more extensive systems, it shines in its ease of use and task management capabilities. If you value straightforward, effective sales processes and are not in need of extensive marketing automation or other advanced features, OnePageCRM is worth considering.

Introduction
Freshdesk is a cloud-based customer support software that aims to enable businesses to deliver exceptional customer service. Created by Freshworks, the platform has a range of features designed to streamline customer conversations, automate repetitive work, and collaborate easily among teams. It is utilized by businesses of all sizes, from startups to large enterprises, to manage customer queries across multiple channels including email, chat, phone, and social media.
Main Features
Multi-Channel Support: Centralizes queries from email, chat, phone, and social media into a single dashboard.
Automations: Automated ticket dispatching, and pre-set actions based on customer behavior.
Self-Service Options: Features like knowledge base and FAQs to empower customers to find answers on their own.
Collaboration: Team huddle options and linked tickets to simplify internal communications.
Reporting and Analytics: Comprehensive reports and metrics to track performance.
Pros
Ease of Use: Known for its user-friendly interface, making it easy for businesses to get started.
Scalability: Offers a variety of plans to suit businesses as they grow.
Integration: Extensive third-party integrations, including CRM, eCommerce platforms, and other Freshworks products.
Customization: Highly customizable in terms of functionality, layout, and branding.
Cons
Cost: Some essential features are only available in the higher-tier plans, which can get expensive.
Limited Advanced Features: For highly specialized industries, it may lack some niche functionalities.
Learning Curve: While generally user-friendly, the range of features can initially be overwhelming for smaller teams.
Pricing
Freshdesk offers a freemium model with the most basic features, and paid plans start from $15 per agent per month when billed annually. Each tier adds more features, with the most premium plan including advanced capabilities like chatbots and business hours support.
Summary
Freshdesk is a robust, scalable customer support platform suitable for businesses of all sizes. Its strength lies in its multi-channel support, automation features, and ease of use. While it may lack some specialized functionalities and can become expensive for larger teams, its comprehensive set of features makes it a strong contender for any business looking to elevate its customer service experience.

Introduction
JoinAssembly is a platform designed to help businesses and organizations build a culture of recognition and engagement among their employees. The cloud-based solution offers tools that facilitate peer-to-peer recognition, employee awards, and company-wide communication. Aimed at businesses of all sizes, it strives to boost employee satisfaction and productivity.
Main Features
Peer-to-Peer Recognition: Allows employees to recognize each other's achievements in real-time.
Rewards Catalog: A customizable catalog where employees can redeem points for gifts, experiences, or charitable donations.
Performance Analytics: Track employee engagement and performance through dashboards and reports.
Communication Tools: Internal company feed for sharing updates, milestones, and announcements.
Integration: Seamless integration with popular workplace tools like Slack, Microsoft Teams, and various HR software.
Pros
User-Friendly: Intuitive interface that requires little to no training.
Customization: Ability to tailor the rewards catalog to fit company culture and values.
Engagement Tracking: Detailed analytics help HR teams monitor engagement levels and adapt strategies.
Transparency: The platform's open recognition system fosters a transparent work environment.
Cons
Cost: While providing great features, the pricing could be a hurdle for smaller organizations.
Limited Scope: Focuses mainly on recognition and rewards, lacking broader HR functionalities like recruitment or learning management.
Implementation: For larger organizations, initial setup and integration can be time-consuming.
Pricing
Pricing for JoinAssembly is typically customized based on the organization's size and specific needs. Companies interested should reach out to JoinAssembly for a tailored quote.
Summary
JoinAssembly is a solid choice for organizations looking to invest in employee recognition and engagement. Its user-friendly interface and customization options make it adaptable to various work cultures. Although the platform's focus is narrow, and the cost can be a limitation for some, its effective engagement tools make it a valuable asset for improving workplace satisfaction and productivity.

Introduction
Capsule CRM is a customer relationship management (CRM) software designed to help small to medium-sized businesses manage customer data, sales processes, and interactions. It aims to simplify the complexities of CRM by offering an intuitive interface and essential features that focus on ease of use and efficiency.
Main Features
Contact Management
Centralized Database: Store and manage all customer information in one place.
Custom Fields: Add custom data fields to better categorize contacts.
Sales Pipeline
Visual Pipeline: Visually track sales opportunities and stages.
Task Management: Assign and manage tasks related to sales processes.
Communication
Email Tracking: Sync with email to track correspondence with clients.
Notes and Attachments: Add notes and files to customer profiles.
Integrations
Third-Party Apps: Integrates with popular software like G Suite, Mailchimp, and Slack.
Pros
User-Friendly: Known for its intuitive interface and ease of use.
Flexibility: Custom fields and tags allow for a high degree of customization.
Affordable: Generally more cost-effective than many other CRM solutions.
Cons
Limited Features: May not offer advanced features found in more comprehensive CRM systems.
Scalability: May not be suitable for very large enterprises with complex CRM needs.
Pricing
Capsule CRM offers a free version with limited features, suitable for small teams. Paid plans start at a per-user, per-month pricing model, making it scalable for growing businesses.
Summary
Capsule CRM is a straightforward and user-friendly CRM solution aimed at small to medium-sized businesses. It offers essential features like contact management, sales pipeline tracking, and third-party integrations, all wrapped up in an intuitive interface. While it may lack some of the advanced features of more robust CRM systems, its affordability and ease of use make it an attractive option for businesses that need a simple, effective way to manage customer relationships.



Introduction
Salesflare is an intelligent CRM (Customer Relationship Management) software designed to simplify and automate the sales process for small to medium-sized businesses. The platform focuses on automating tedious tasks, leaving sales teams more time to focus on interacting with customers and closing deals.
Main Features
Contact Management: Allows easy tracking and organization of contacts.
Lead Scoring: Prioritizes leads based on potential for conversion.
Email Integration: Seamlessly integrates with popular email services and automates email tracking.
Pipeline Management: Visualize and manage sales processes in a straightforward pipeline view.
Task Automation: Automates repetitive tasks such as data entry and follow-ups.
Pros
User-Friendly: Intuitive interface that is easy to navigate.
Integration Capabilities: Can be integrated with a variety of third-party applications.
Time-Saving: Automation features significantly reduce time spent on manual tasks.
Data Accuracy: Minimizes human error by automating data entry and other repetitive tasks.
Cons
Learning Curve: While it is user-friendly, it can take some time to understand all the features.
Price Point: May be considered expensive for small businesses or startups.
Limited Customization: Some users might find the system less flexible in terms of customization compared to other CRMs.
Pricing
Salesflare offers tiered pricing plans that start at $29 per user per month, with discounts for annual subscriptions. Higher-tier plans offer additional features such as advanced reporting and unlimited integrations.
Summary
Salesflare is a robust CRM software tailored to meet the needs of small to medium-sized businesses. With its focus on automation and integration, it aims to streamline the sales process and reduce the time spent on manual tasks. Though it may be a bit costly for smaller teams and requires some time to fully utilize its capabilities, its advantages in terms of time-saving and efficiency make it a strong contender in the CRM market.

Introduction
Pipeline CRM is a sales-focused customer relationship management platform designed for ease of use, customization, and integration. It aims to accelerate the sales process by offering a range of intuitive tools and features. Trusted by over 18,000 users worldwide, the platform is geared towards helping sales teams work more efficiently.
Main Features
Email Campaigns & Tracking: Automatically track email messages, opens, clicks, and downloads as activities in your account.
Custom Fields: Allows up to 25 custom fields that automatically appear on every deal page, enabling you to prioritize customer details.
Easy Integrations: Integrates seamlessly with popular email providers, marketing, and sales software like Gmail and QuickBooks.
Sales Forecasting: Provides insights into past trends to help you confidently forecast sales performance.
Track Commissions: Automates the process of tracking sales commissions, increasing transparency for remote sales teams.
Custom Deal Stages: Customize the titles for deal stages to suit your team's sales language.
Unlimited Files Storage: Offers unlimited data storage without any data caps.
User Permissions: Allows you to assign permissions for team members, controlling what they can see and do within the application.
Mobile App: Available for iOS and Android, helping you manage your sales on the go.
Pros
Easy setup and customization.
Comprehensive email tracking and campaign features.
Wide range of integrations with popular software.
Unlimited data storage for growing sales teams.
Cons
The platform does not provide information on limitations, but it's worth considering that the cost could be a factor for smaller businesses.
Pricing
Pipeline CRM does not specify exact pricing on the website but emphasizes that they offer a cost-effective solution. They provide a calculator to help you understand how much you might be overpaying for your current CRM.
Summary
Pipeline CRM is a robust sales CRM platform that offers a wide range of features designed to automate and streamline the sales process. With easy setup, customization, and a variety of integrations, it aims to be a one-stop solution for sales teams. While the pricing is not explicitly stated, the platform emphasizes its cost-effectiveness, making it a compelling choice for businesses looking to optimize their sales operations.

Introduction
Sociocs is a customer communication hub designed to centralize various channels such as business texting, Google Maps & WhatsApp chat, online reviews management, web chat, online forms, and SMS notifications. The platform aims to facilitate seamless communication between businesses and their customers, and it is trusted by over 1,600 businesses.
Main Features
Business Text Messaging: Allows two-way text messaging with support for images, videos, and files via Twilio.
Bulk SMS/Texting: Enables mass messaging for marketing or updates, with support for images (SMS & MMS).
Google Reviews: Automated and manual customer notifications to garner more Google reviews.
Voicemails: Receive voicemails along with text transcripts in the Sociocs Inbox.
Web Chat/Live Chat: Enables web chat for your website without requiring a live agent.
Website Forms: Receive form submissions directly in the Sociocs Inbox.
Google Business Messages: Engage customers directly from Google Search or Maps.
WhatsApp Business: Allows multiple team members to access WhatsApp Business messaging.
Single Inbox: All conversations, whether they are sales leads, customer reviews, or support requests, are centralized in a multi-channel inbox.
Pros
Centralized communication across multiple channels.
Easy to use with a focus on automation.
High level of customization and integration with existing work software like Zapier, Wordpress, etc.
Positive impact on staff productivity and customer engagement as reported by users.
Cons
The platform does not provide information on limitations, but it's important to consider that you'll need a Twilio account for some features.
Pricing
Sociocs offers a "Free forever" plan and also mentions a 7-day free trial for its paid plans. No credit card is required for the free plans. For detailed pricing, one would need to visit their pricing page.
Summary
Sociocs is a comprehensive customer communication hub that centralizes various channels to facilitate seamless interaction between businesses and customers. With features ranging from business texting to Google Reviews and a single multi-channel inbox, it aims to be a one-stop solution for customer engagement. The platform offers a free plan and is trusted by a significant number of businesses, making it a reliable choice for improving customer communication and engagement.

Introduction
ManyChat is a chat marketing platform designed to automate two-way, interactive conversations across various channels like Instagram Direct Messages, Facebook Messenger, and SMS. The platform aims to drive more sales and conversions using automation and is trusted by over 1 million businesses.
Main Features
Instagram DMs: Automates every question, comment, and story reply 24/7 on Instagram to attract more leads and increase sales.
WhatsApp Automation: Helps customers discover products, retrieve order information, and deliver customer support on autopilot.
Facebook Messenger: Automates conversations to fuel sales, generate leads, automate FAQs, and run marketing campaigns.
Lead Generation: Captures email addresses and phone numbers for up to 80% of your leads and adds them automatically to your database.
Conversion Rates: Increases conversion rates by up to 90% by identifying interested leads and reengaging them.
Automated Responses: Instantly engages with each message, reaction, and mention, ensuring you never miss an opportunity with a potential lead.
Pros
Centralized platform for multiple communication channels.
High level of automation for lead generation and customer engagement.
No technical experience required; offers AI Assistant and plug-and-play templates.
24/7 customer support through automated responses.
Cons
The platform's pricing details are not explicitly mentioned.
May require third-party integrations for full functionality.
Pricing
ManyChat offers a risk-free trial, but specific pricing details are not provided on the website. Users are encouraged to sign up for a risk-free trial to explore the platform's features.
Summary
ManyChat is a robust chat marketing platform that centralizes and automates customer communication across multiple channels like Instagram, WhatsApp, and Facebook Messenger. With features aimed at lead generation, increasing conversion rates, and automated responses, it offers a comprehensive solution for businesses looking to enhance their customer engagement. The platform is trusted by over 1 million businesses, making it a reliable choice for chat marketing needs.

Introduction
Quadient is a company that specializes in automating various business processes, including accounts payable, accounts receivable, and customer communications. The platform aims to simplify collections, speed up cash cycles, reduce IT dependence, and enhance customer experiences across multiple channels.
Main Features
Automate Accounts Payable: Streamlines the accounts payable workflow, offering visibility at every step.
Automate Accounts Receivable: Simplifies the collections process to get paid faster.
Customer Communications: Provides a leading Customer Communication Management (CCM) solution to design and send omnichannel communications.
Document Automation: Prepares and delivers both physical and digital documents efficiently.
Invoice Presentment & Payment: Automates the invoice-to-cash process.
Expense Management: Manages expenses and integrates with accounts payable automation.
Journey Mapping: Offers tools for digital transformation and customer journey mapping.
Pros
Comprehensive suite of automation tools for both accounts payable and receivable.
Strong focus on customer experience and communications.
Recognized by multiple leading analyst firms, including IDC MarketScape and Forrester.
Cons
The website does not provide explicit information on pricing.
May require a learning curve to fully utilize all features.
Pricing
The website does not provide specific details on pricing. However, it mentions that Quadient's solutions have been recognized by multiple leading analyst firms, suggesting a level of trust and reliability in the market.
Summary
Quadient offers a robust platform for automating various aspects of business operations, from accounts payable and receivable to customer communications and document automation. With a focus on enhancing customer experiences and streamlining financial workflows, Quadient aims to be a comprehensive solution for businesses looking to automate and optimize their operations.

Introduction
TimelinesAI is a WhatsApp management solution designed for businesses that operate with multiple individual WhatsApp numbers. It aims to provide a centralized platform for managing all WhatsApp communications within a team. The service offers a range of features to enhance control, visibility, and performance on WhatsApp.
Main Features
Multi-Device WhatsApp Inbox: Allows syncing of messages and contacts from multiple WhatsApp devices, enabling agents to manage all contacts in one place.
CRM Integrations: Native integrations with popular CRM platforms like Pipedrive, HubSpot, and Zoho.
Zapier and Webhooks: Offers automation and bulk sending capabilities through Zapier and webhooks.
Team Collaboration: Enables team members to start new chats directly from the web interface and use ready-made message templates.
Performance Monitoring: Provides key metrics like messaging statistics, response times, and performance insights for evaluating the effectiveness of WhatsApp business communications.
ChatGPT and WhatsApp Autoresponder: Allows for automated entry-level communication with customers.
Pros
Ease of Setup: Connecting a WhatsApp device to TimelinesAI is straightforward, requiring just a QR code scan.
Multi-Number Support: Supports both business and regular WhatsApp numbers.
Automation: Allows for automated messaging and responses, making it easier to manage large volumes of chats.
Cons
Limited Information on Pricing: The website does not provide clear information on pricing plans.
Pricing
The website offers a free 10-day trial but does not provide detailed information on pricing plans.
Summary
TimelinesAI offers a robust solution for businesses looking to manage multiple WhatsApp numbers efficiently. With features like multi-device inboxes, CRM integrations, and performance metrics, it aims to streamline WhatsApp communication for better control and collaboration. However, the lack of transparent pricing information could be a drawback for potential users.
Conclusion: Choosing the Best CRM for Your Business
Finding the best CRM tool is a crucial decision for any business. Your choice will depend on your business size, goals, and budget. Remember to keep your team's needs before yours - a user-friendly interface can make or break your CRM experience. Whether you go with the powerhouse Salesforce, the comprehensive HubSpot, or the affordable Zoho, remember that the best CRM tool is the one that works best for you.
FAQs
1. What is a CRM tool?
A CRM (Customer Relationship Management) tool is a software that helps businesses manage interactions with current and potential customers. It centralizes customer data, streamlines communication, and automates various sales and marketing tasks.
2. Why do I need a CRM tool for my business?
A CRM tool helps you keep track of customer interactions, manage leads, improve customer service, and analyze customer behavior. This results in more effective marketing strategies and increased sales.
3. What are the key features to look for in a CRM tool?
Key features to consider include contact management, lead tracking, email integration, reporting analytics, and automation capabilities. Some CRM tools also offer additional features like social media integration and customer support ticketing.
4. Are CRM tools suitable for small businesses?
Yes, there are CRM tools specifically designed for small businesses, offering simpler interfaces and essential features at a more affordable price.
5. Can I integrate a CRM tool with other software?
Most modern CRM tools offer integrations with popular software applications like email platforms, e-commerce systems, and accounting software, allowing for a more streamlined workflow.
6. How much do CRM tools typically cost?
Pricing can vary widely, from free plans with limited features to enterprise-level solutions that can cost thousands of dollars per month. Make sure to evaluate your business needs and budget before making a decision.
7. Is it difficult to migrate to a new CRM tool?
Migration complexity can vary. Most CRM tools offer import/export features for customer data, and some even provide migration assistance. However, be prepared for a transition period as your team gets used to the new system.
8. How secure is my data with a CRM tool?
Data security varies by provider. Make sure to look for CRM tools that offer robust security features like data encryption, two-factor authentication, and regular backups.
9. Can I access the CRM tool on mobile devices?
Many CRM tools offer mobile applications or are optimized for mobile use, allowing you to access customer data and manage interactions on the go.
10. How can a CRM tool improve customer service?
By centralizing customer data and interaction history, a CRM tool enables your customer service team to provide more personalized and efficient support, ultimately enhancing the customer experience.
Related Articles:


Affiliate Disclosure:
I earn from qualifying purchases. This means that when you click on certain links on our website and purchase through Amazon, we may receive a small commission at no additional cost.